Highview Cottage ver 2.1 – totally reworked
Now with unique clothing crafting facilities, blessing statues, new light setting, and outdoor bathtub with panorama view and of course your own privvy.
Requirements: Skyrim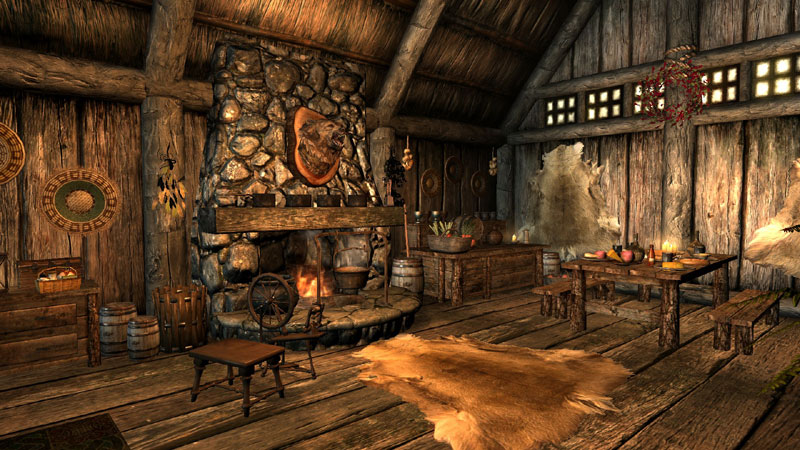 Description
Ever wanted a more humble, rural abode in the Solitude neighborhood?
Highview cottage is strategically located outside Solitude, only a few steps from Katla's Farm and the Solitude horse carriage, with a magnificient panorama and will full smithing, alchemy and enchantment facilities.With ver 2.0 the mod also includes full clothing crafting facilities, with spinning, weaving and sewing. And with ver 2.1, you and your followers can relax in an outdoor bathtub with panorama view.
Katla (at Katla's Farm) has inherited the cottage from her uncle and will sell it to you for 5000 Gold.

The cottage is lore-friendly and companion-friendly, it has two bedplaces (double-bed) and includes 50 non-respawning containers, many of them "mini-barrels".
New in ver 2.1
- Added an outdoor bathtub with panorama view for you and your followers. Npcs entering the bathtub with auto-undress and afterwards auto-equip their outfits again.
New in ver 2.0

- Full crafting facilities for clothes, including spinning, weaving and sewing. Produce your own robes and outfits.
- Receive either a blessing of Mara or a blessing of Talos from the blessing statues in your home.
- Reworked light-setting should hopefully make the house more cozy.
- New containers for storage: Keyholder, Vegetable containers, Alchemy chest, Scroll chests, Bookset containers.
- New Mead barrel activator.
- Outdoors privvy with panorama view.
- Chop your own wood at the wood chopping block.
- Player should now get well rested bonus when sleeping here.
- Previous minor issue with lightsetting when exiting the building as well as a tiny cosmetic issue with the main door should now be solved.

Install

Just drop the Data-folder in your Steam->SteamApps->common->Skyrim folder and it will automatically merge with the existing Data-folder.
Upgrade to ver 2.1
From ver 2.0
Just replace the esp and the bsa and keep on playing.
From ver 1.0
Some of the basement containers have been replaced, and in order to upgrade, you must therefore remove all items you have stored in the previous basement containers (exception: the drawers and the winecrate)
(I'm sorry for the inconvenience, but I felt the new modder-made containers would work so much better).
Credits
Stroti - spinning wheel and wood barrel as well as the privvy
Insanity - the "yarn" and the bathtub model
Runspect - Sewing box, loom, statues
Blary - Booksets, food containers
Oaristys & Tony67 - planters, keyholder, containers for potions, scrolls, ingredients, flowers, food.
Lycanthrops - testing, support and valuable suggestions.
Amgepo – valuable suggestions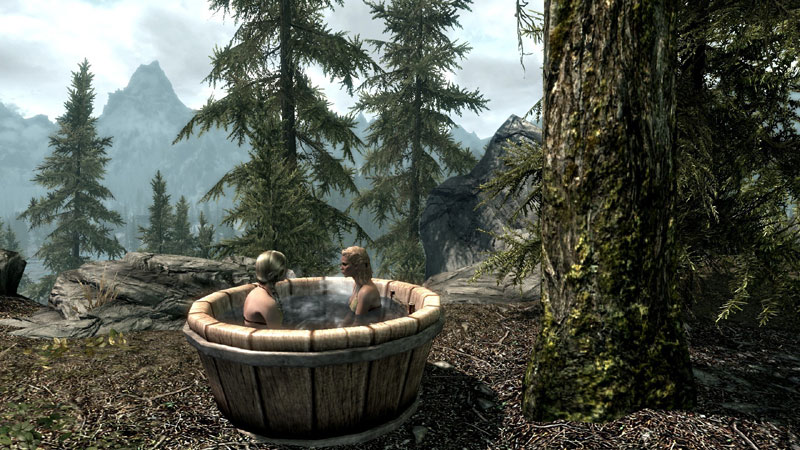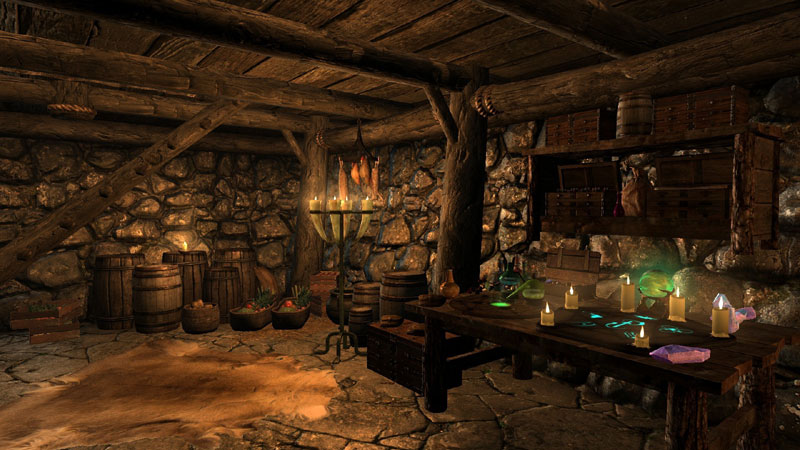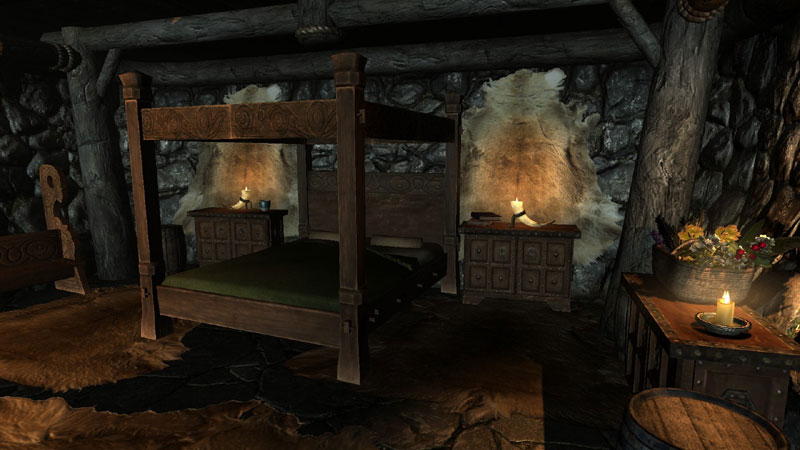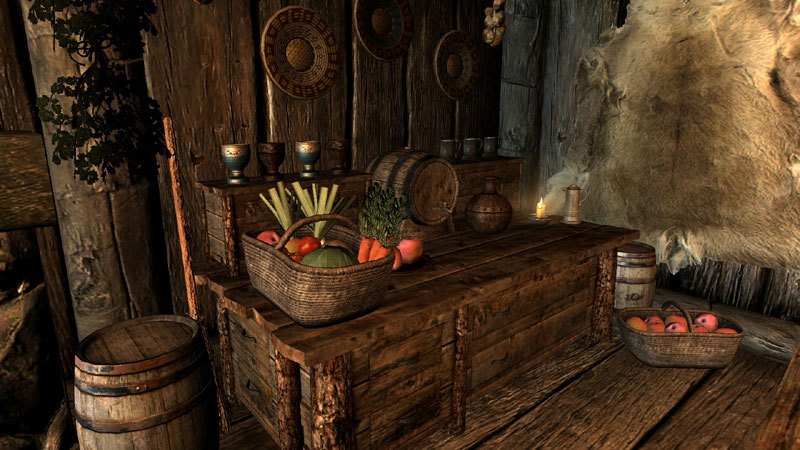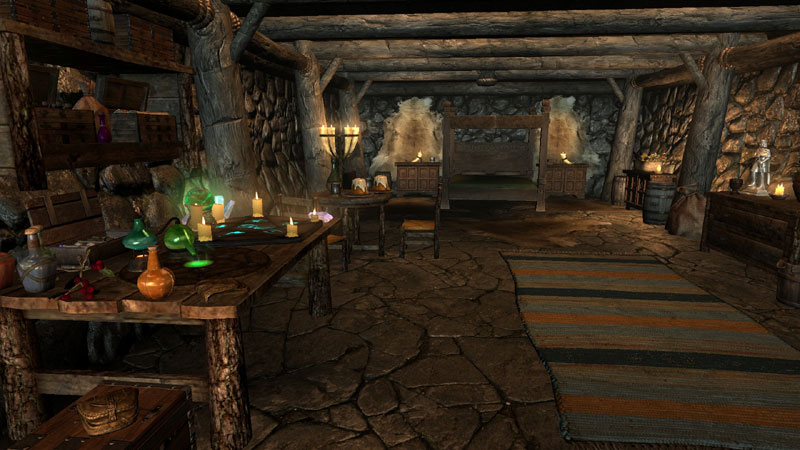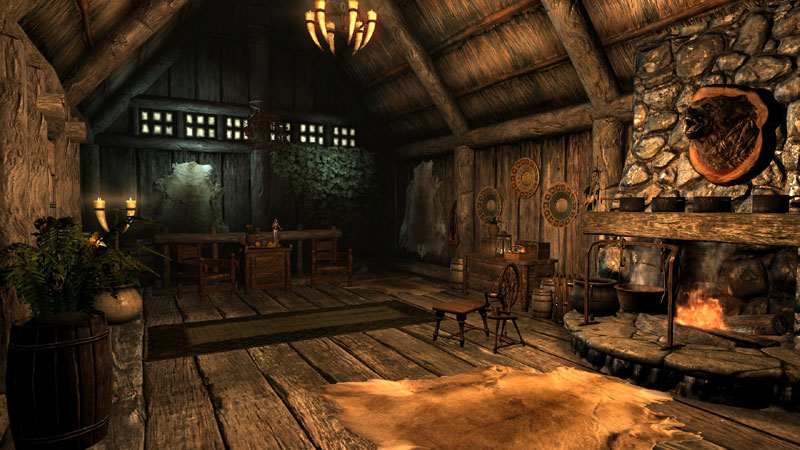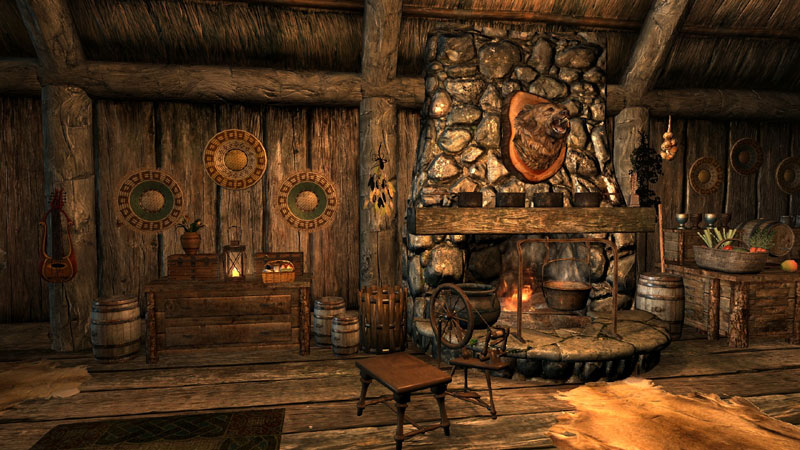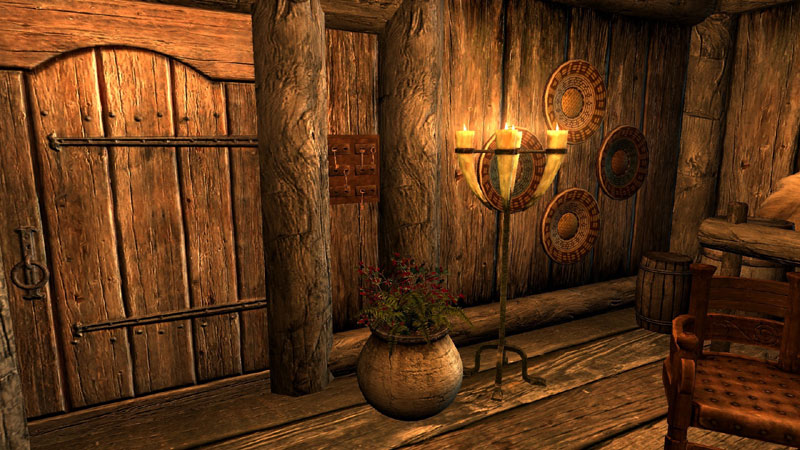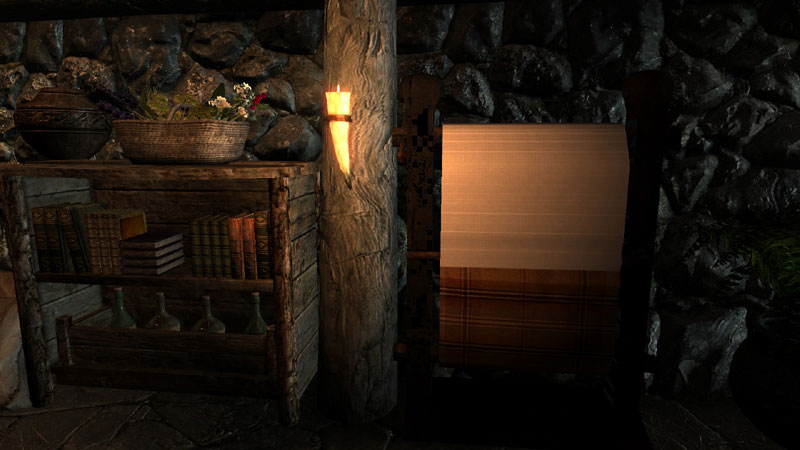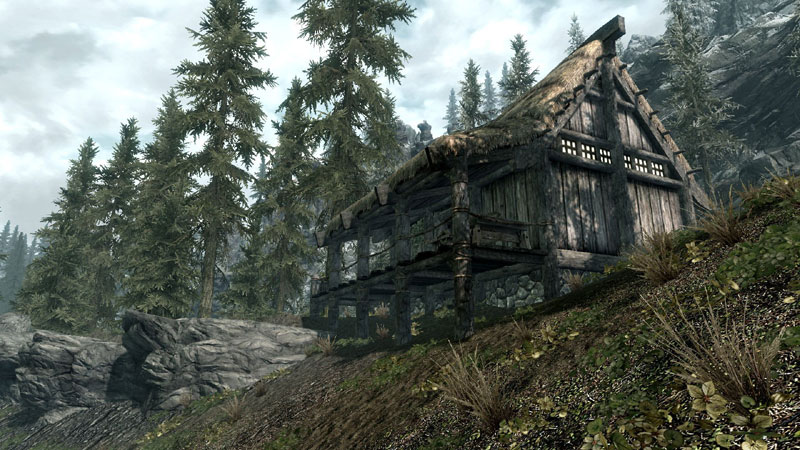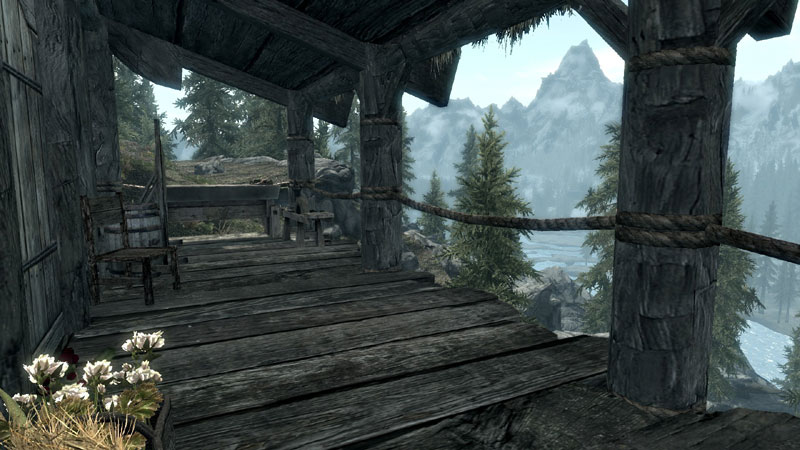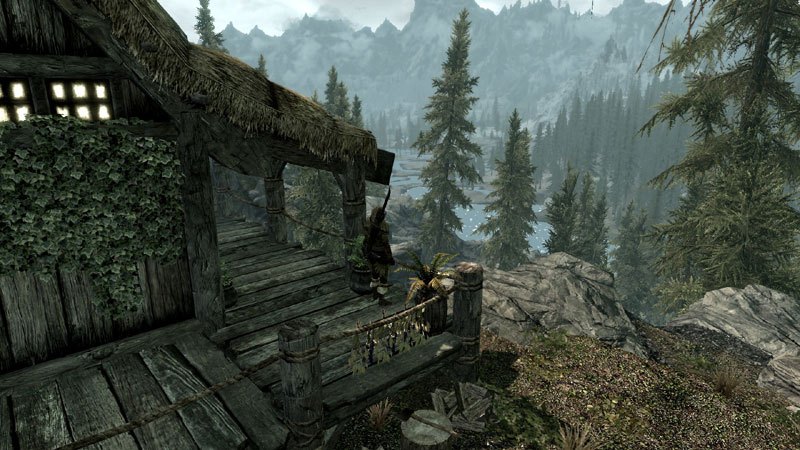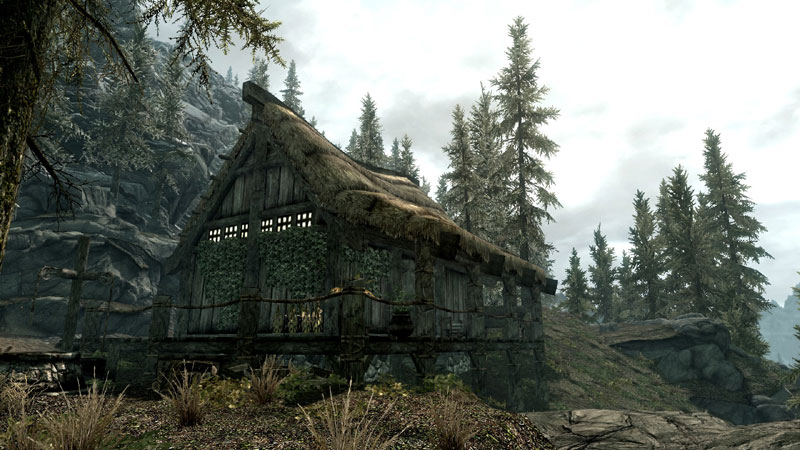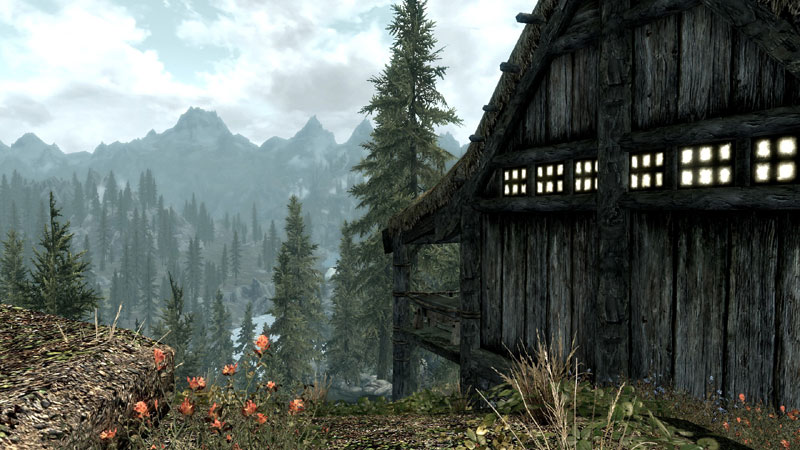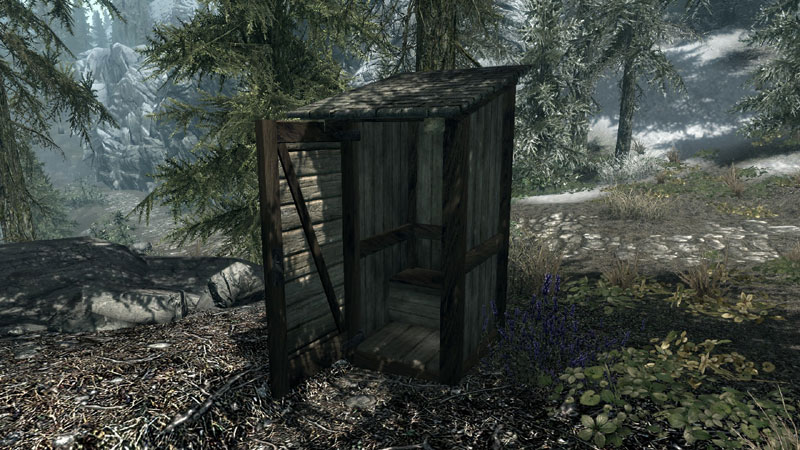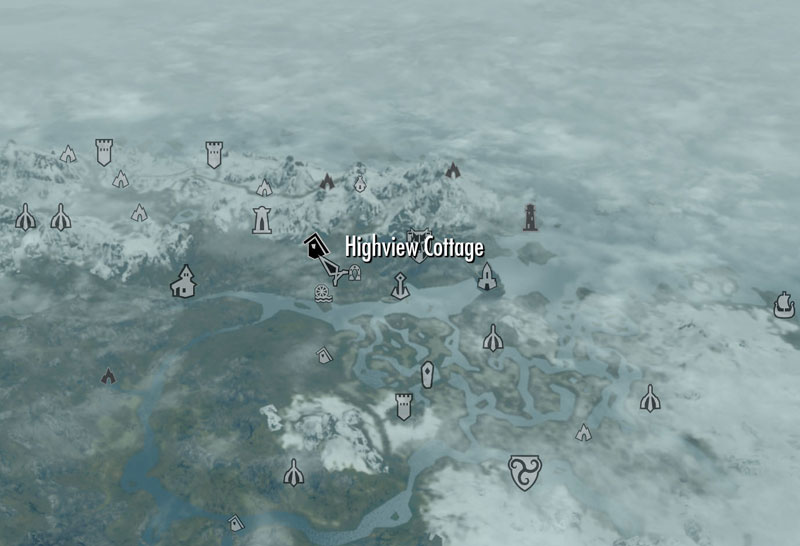 Location
Download links:



You are welcome to discuss and ask questions about my mods in my forum.